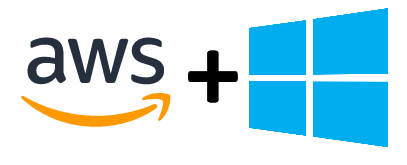 Atayo achieves AWS EC2 for Windows Service Delivery Partner
Atayo is pleased to announce that we have been recognized as one AWS's Select Partners to participate in Amazon's EC2 for Windows Service Delivery Partner program!
As an AWS Service Delivery Partner Atayo has proven capabilities in helping clients assess, migrate and optimize Microsoft Workloads on AWS. Atayo has demonstrated technical proficiency and proven customer success in the design, migration, deployment, and management of Microsoft-based applications on AWS. This recognition ensures that our clients benefit from a deep understanding of and adherence to AWS architectural best practices relative to Microsoft applications and technologies.
We look forward to helping you with your Cloud Journey.